THE LIVING WORD IS: KNOWLEDGE + WIDSOM = UNDERSTANDING = ACTION
Alternate Location
230 Debuys Rd. Biloxi, MS 39531
(228) 324-2655 C
(228) 392-2279
Zoom Master Classes Bible Study

Dr. Argile Smith/PWBC Sr. Pastor
Worship (Live) 10:30 AM


SHINE JESUS SHINE" by Carl Jr.

Abrahams Family BLESSING TO ALL THE FAMILIES OF THE EARTH
Oct. 8, 2022 - Easu & Jacob, see Gen. 36: Esau Lineage/History
Who is Esau? & Where is he today?
https://drive.google.com/file/d/1xd0eMVJhhzZvWvc_ELQPWkfLbtZaghvf/view
Oct. 18 - Abraham Father of Faith Protestant Believers, Vision's
Hab. 2:3-4...Write It, Do it and Love God In It... Featuring: Denzile Washington
& The Great Debater About (Perryview Collage in Tx.)
https://drive.google.com/file/d/1n3FpCdhkuDFEjQaKmV8_rDOqQhxR9HIS/view
KINGDOM BUILDING FOR ALL GENERATIONS
25M School Age Students need to Pray daily, Again! In Public School(S) Train them... & Forbid them NOT...with A Bible Curriculum
THE "HELP MEET" is MEETING OF THE MINDS TOGETHER IN SPIRIT & TRUTH Gen. 2: & Gen. 4: Matt. 22:34-40 & Mar. 12:28-34
Let's ALL PRAY for all Generations to be "THE HELP MEET TO EACH OTHER"
Message of Courage
The HELP MEET is the CORNER STONE to All Family & All Relationships WE establish in our Lifetime. Copy Jesus Christ.
Paul writes in 2 Cor.6;14 Be ye not unequally yoked one to another...etc...Please read scripture(S) for clear Understanding.
*A CHURCH in their LCN (Liberty Church Newwork) Out Reach Program have add 5,535 Churches, 48,000 Baptistism and 148,000
Trusting In Christ...in this last year.Somebody say "Praise the Lord" Ps. 150: as we go forward in Christ might name...God Bless
Much Love
Dr. William "Bill" Gothard Red Book (Research in Principles of Life-Basic Seminar Textbook)
STEPT INTO YEAWEH'S WORLD
"GETTING READY FOR YOUR NEXT COMEBACK!"
SEE VIDEOS
"THE MAN IN THE MIRROR" BY Michael Jackson
I am starting with the Man in the Mirror… I am asking Him to Change His ways...
SEE YOUTUBE VIDEO
"THE MAN IN THE MIRROR" Abt MOSES "MEETS YAHWEH" ON MT. SINIA IN
A BURNING BUSH, PREPARING HIM FOR HIS GREATEST COMEBACK, WOW!
SEE YOUTUBE VIDEO
"SHINE JESUS SHINE" Song by Carl Campbell, Jr.
"Lord the Light of your Love is Shining, In the mist of the darkness Shining"…
SEE YOUTUBE VIDEO
THE GOSPEL IN THE STARS
CD/DVD SET
Dr. D. James Kennedy Sermon on YouTube "The Gospel in The Stars"
& The Real Meaning of the Zodic Signs
See Video

PRAYER & BIBLE CURRICULUM IN PUBLIC SCHOOLS
National Council on Bible Curriculum in Public Schools & The Bible in History and Literature Curriculum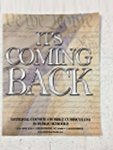 It's Coming Back Book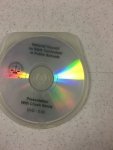 National Council on Bible Curriculum in Public Schools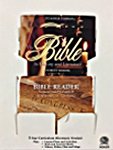 The Bible in History and Literature Curriculum
Moses on Mt. Sana "Staring with the Man in The Mirror"